Prompt: "In our first class session, we discussed our favorite objects. Write a short post (~150-200 words) about what object you chose, why it's special, and what materials it's made from. Include at least one photo of the object."
I chose my laptop as my favorite object. It is a MacBook Pro 2021 with an M1 Pro processor. My Mac is special to me because it allows me to do a lot of creative things such as designing logos, making mobile applications, websites, editing videos and more. My laptop also allows me to conduct tech-support for my friends and family remotely and also be able to play the occasional computer game. I can do my homework assignments, read, write, blog, and watch YouTube videos to expand my knowledge of anything and everything with the power of the internet. The Mac keyboard lets me write significantly faster compared to a phone or tablet so I can get things done with ease. The device is composed of many materials including plastic, aluminum, tin, and gold. It also contains different rare earth elements. With my MacBook in hand, I am an unstoppable force.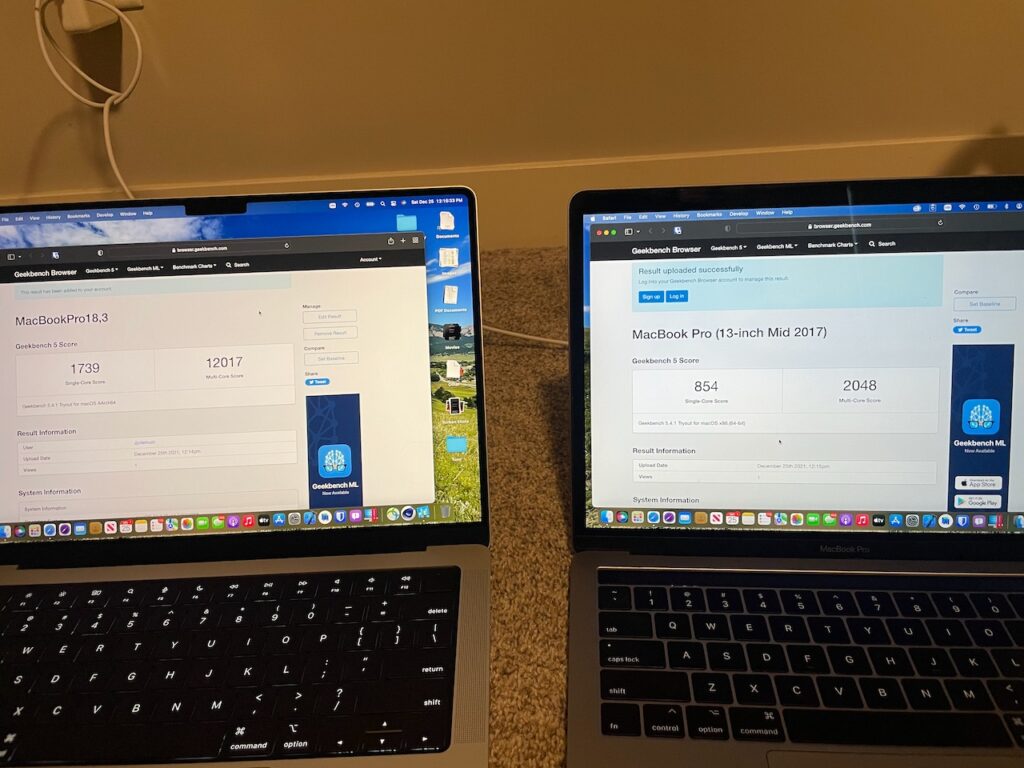 My current MacBook Pro (left) vs. my previous MacBook Pro (right) with GeekBench scores.
NOTE: I am currently working on reorganizing my servers. I want to move some of them to a 3rd party provider while keeping some on site. I will have this blog separated from my other projects soon.